Nothing says Friday night quite like homemade pizza... well it does in this house at least!
I always turn to my tried and tested easy pizza dough recipe when I want pizza. But what are the best side dishes to serve with pizza? Sides that will turn a regular pizza night, into a full-on pizza fest!
Read on for 45 of the best healthy(ish) sides for pizza!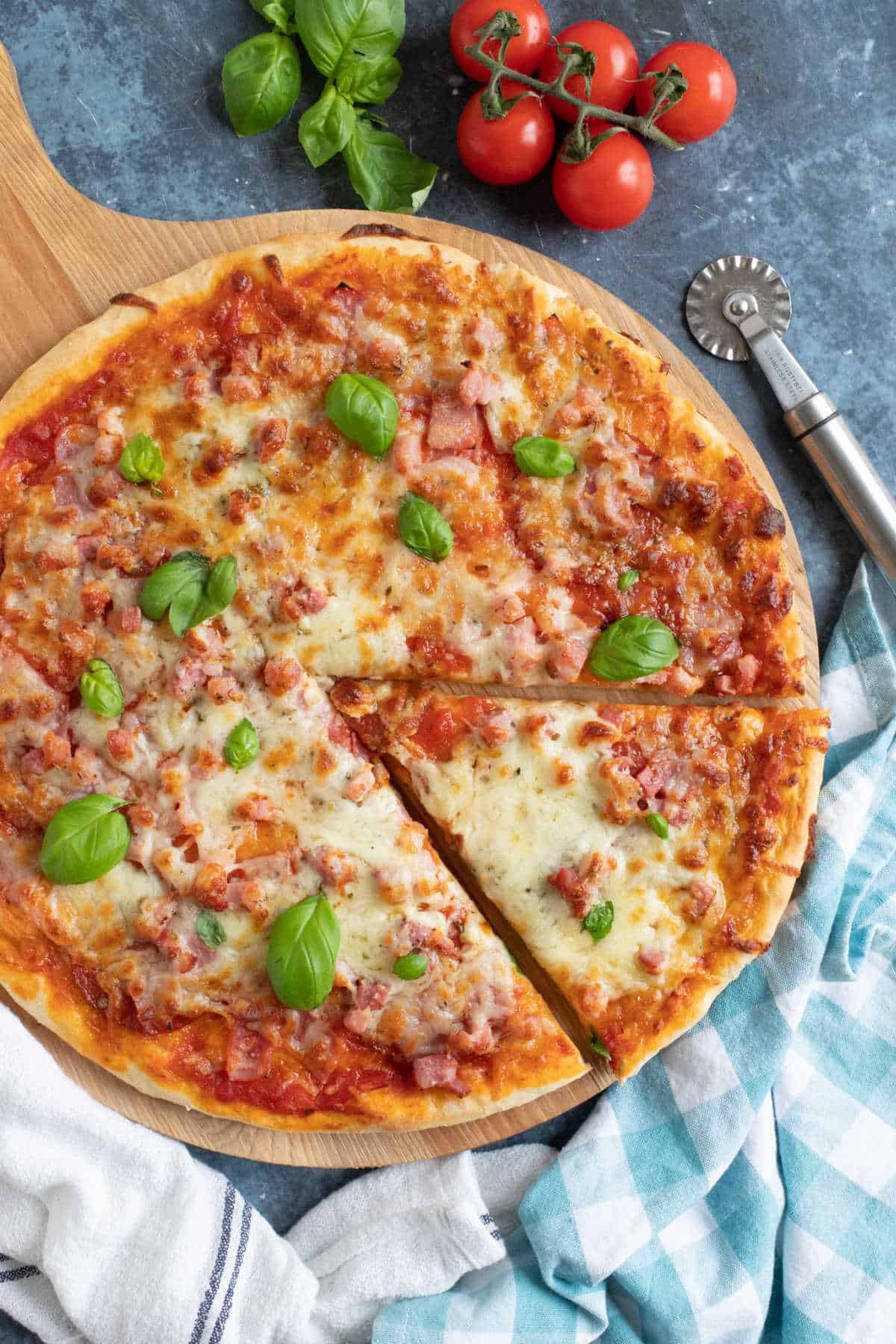 Pizza night in our house usually involves a large meat feast pizza and a white pizza (for my eldest daughter who doesn't like tomato sauce!).
Whatever your choice of pizza, whether it be homemade, fresh, or even frozen pizza, here are 45 easy (and mainly healthy) sides to serve at your next pizza party!
Jump to:
Most popular sides to serve with pizza
Before we get stuck into the recipes themselves, here's a list of some of my favorite side dishes to serve with pizza!
Chicken Wings
Caesar Salad
Onion Rings
Potato Salad
Mozzarella Sticks
Dough Balls
Jalepeno Poppers
Green Beans
French Fries
Sweet Potato Fries
Zucchini Fries
Grilled Chicken Breasts
Wedge Salad
Broccoli Salad
Kale Salad
Buffalo Wings
Tomato Soup
I bet you're thinking 'soup?..with pizza?'. You've obviously never tried dipping a cheesy pizza slice into creamy tomato soup then!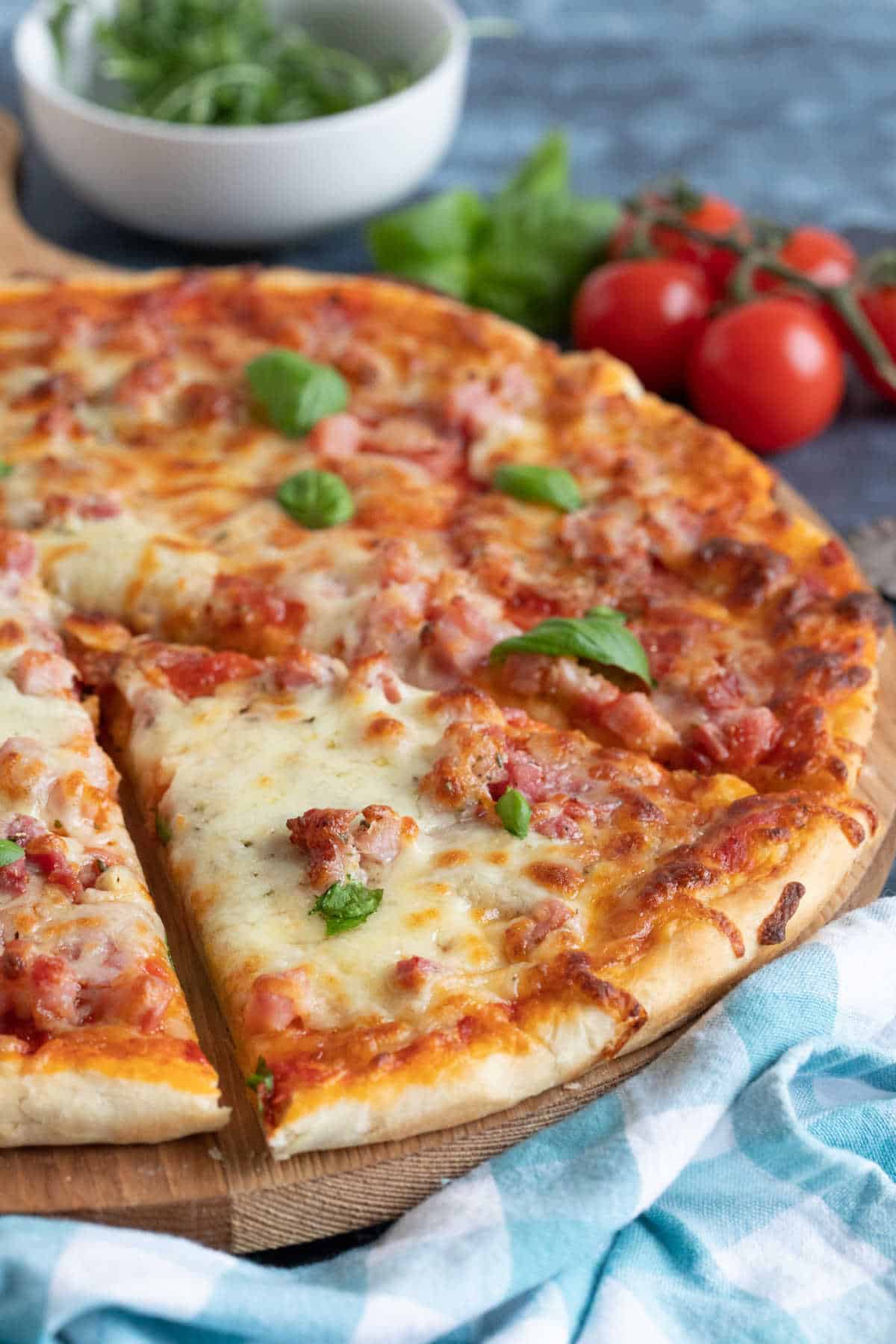 Salads
Easy salad recipes to serve with pizza! From potato salads to pasta salads to green salads, and much more!
Fries
Regular potato fries and vegetable fries that go great with pizza.
Bread
You can never have too much bread, even when the main meal is pizza! Here are some delicious bread-based sides for pizza.
Soups & Dips
Easy soups and homemade dips to serve with pizza.
Chicken
From wings to drumsticks, we've got the perfect chicken sides for pizza!
Desserts
The best dishes to eat for dessert....after devouring that extra cheesy pizza!
So there you have it! 45 tasty and delicious side dishes for pizza. What would be on your list?