Looking for a food-inspired gift for Christmas 2023 under £100? Look no further!
I've created a list of some of the very best presents under £100 for the chefs, passionate foodies (and food bloggers!), as well as kitchen gadget lovers in your life!
We've got everything from kitchen accessories, cookware, and gadgets, to tableware and luxury food and drink ideas!
Jump to:
Best small kitchen appliances under £100
Air Fryers
Air fryer sales are exploding at the moment, mainly down to their energy efficiency, quick cooking times, and health benefits (less oil and fat are needed). You know that I love my Ninja Foodi Health Grill and Air Fryer, but they are pretty pricey!
Here I'm showcasing two more affordable options under £100!
For large families, I would thoroughly recommend the Tower T17072 Air Fryer which has a massive 7-litre capacity! It makes the best crispy chips!
For small households and students, you can't go wrong with the Salter EK2817 Compact 2-litre Air Fryer, which fits in even the smallest of kitchens.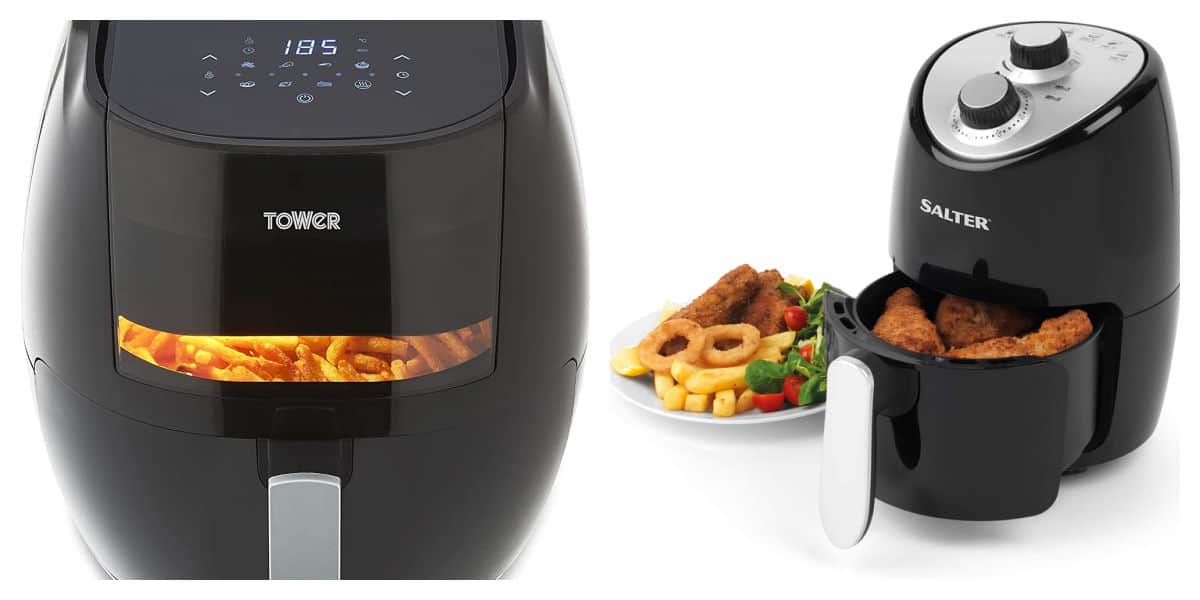 Slow Cookers
I love my slow cooker. I make all sorts of slow cooker recipes in it, such as casseroles, stews, chilli con carne, curries, and even roast beef!
I have a Morphy Richards Sear and Stew Slow Cooker and love the fact the basin is hob safe, saving on washing up when you need to brown the meat first (not that many of my recipes do!).
For families, the Salter EK2842 Chalkboard Slow Cooker is fabulous for letting everyone know what's for dinner that day, with the nifty chalkboard coating!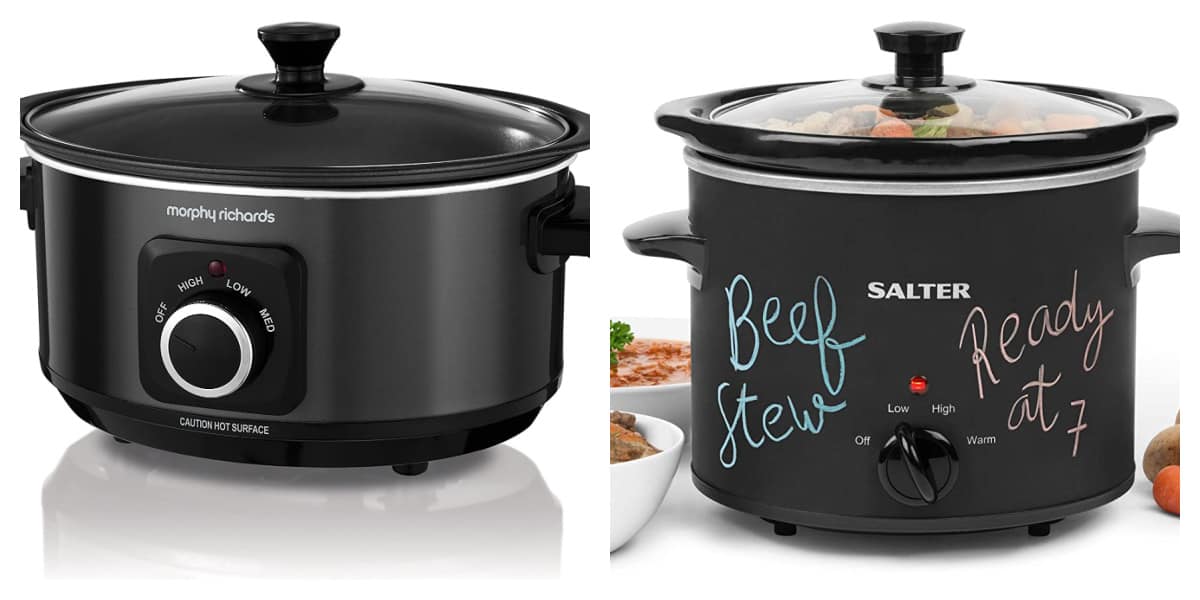 Pressure Cookers
I was always really scared of my Mum's pressure cooker when I was younger! That high pitch hissing noise sent me running for cover every time! Thankfully, modern pressure cookers are much less scary! My top recommendation would be an Instant Pot Duo 7 in 1 (which also acts as a rice cooker, steamer, and yogurt maker!).
For traditionalists (like my Mum), you'll like the Tower Pressure Cooker with steamer basket!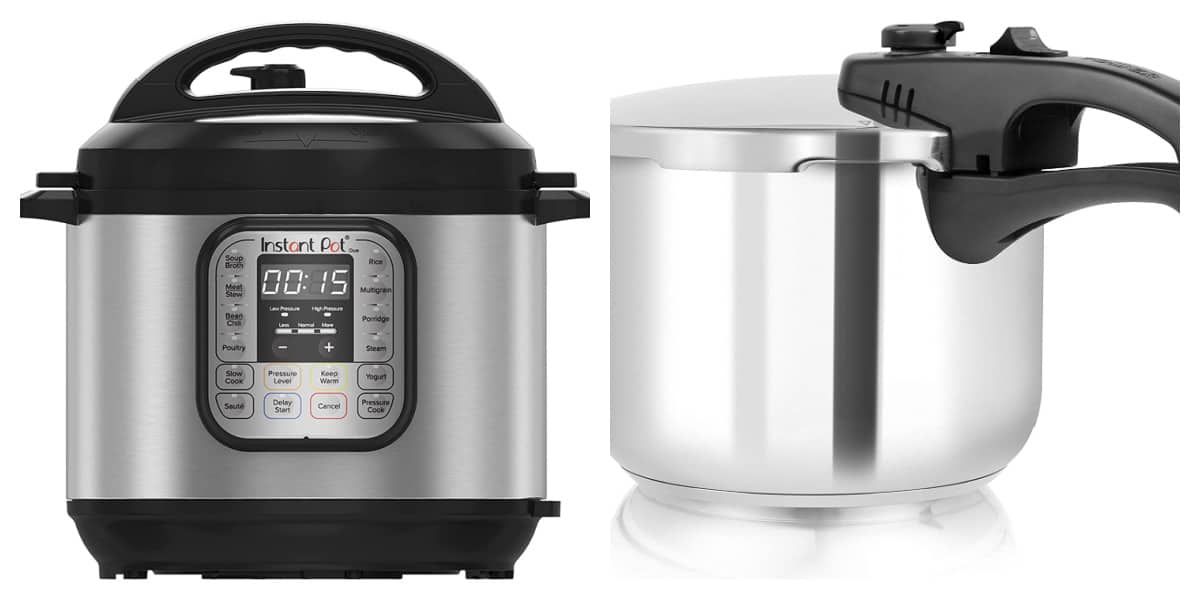 Blenders, Mixers, Food Processors
Blenders
Blenders are great for whizzing up soups and smoothies. I still have my Nana's Kenwood Hand Blender which is nearly 30 years old and works like a dream! For a more modern version, I'd recommend this Kenwood Hand Blender which comes with an anti-splash guard and 6 different attachments!
Mixers
I'm not ashamed to say I own a Kitchen Aid Stand Mixer, which I love....but they don't come cheap! A more budget-friendly mixer option coming in at under £100 is this Kenwood Prospero Compact Stand Mixer with a 4.3 litre bowl capacity. It's a robust little workhorse that comes with a dough hook, paddle beater, and whisk attachment, perfect for a keen home cook!
Food Processors
I own a Magimix Food Processor, which again is a pricey piece of kit! For a more reasonably priced processor, I'd recommend this Kenwood Compact Food Processor, which my Mum has. For something slightly more expensive, a Ninja Food Processor with Auto IQ looks like the real deal and has good reviews! I also love my Russell Hobbs Mini Chopper which is great for chopping up onions really small so the kids can't see them!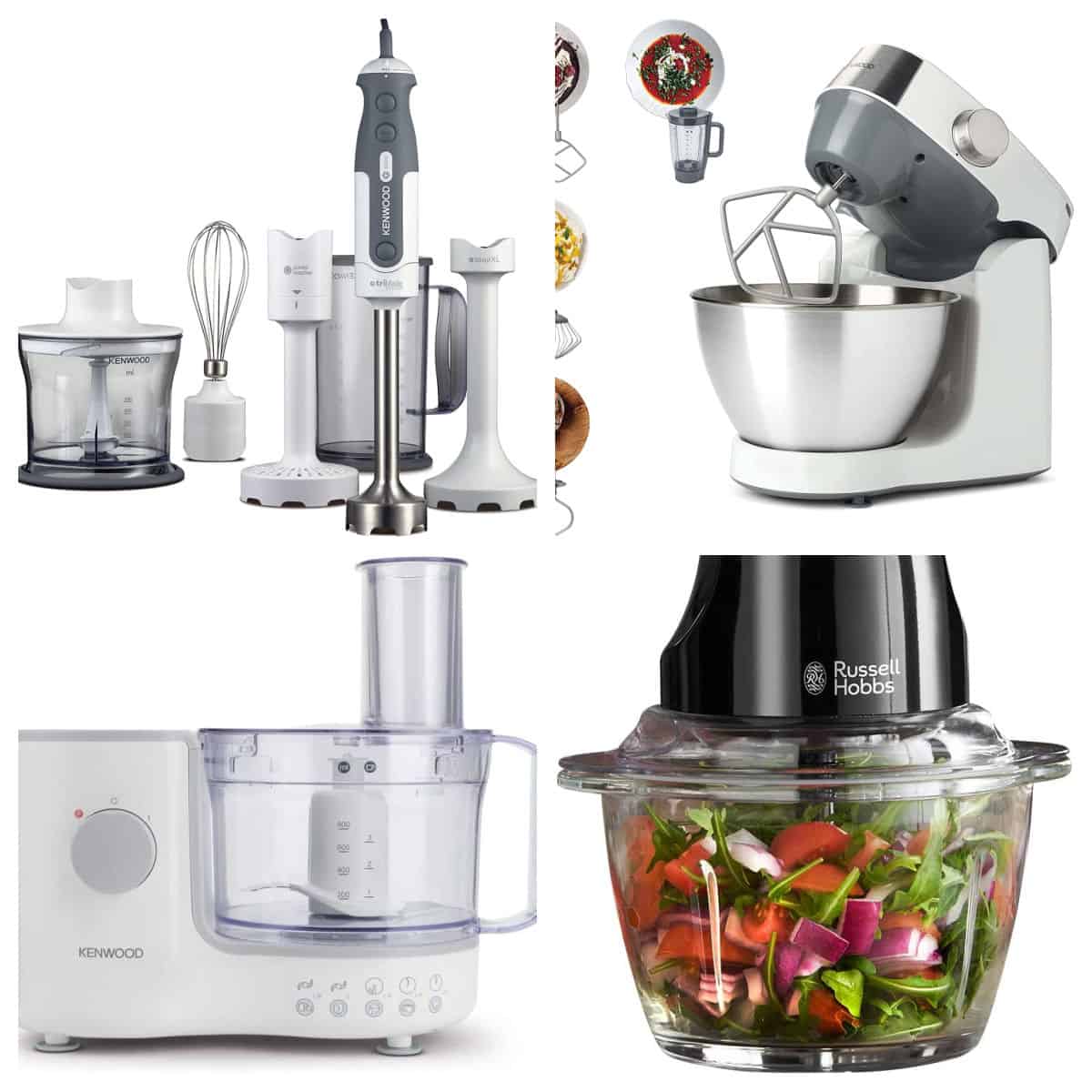 Kettles & Toasters
I love my Russell Hobbs Classic Glass Kettle and Breville 4 Slice Toaster, which is ideal for large (and hungry) families, like mine!
Coffee Machines
Personally, I'm not a coffee drinker, but my husband definitely is! He started with a Tassimo by Bosch coffee maker (which was great) but has since migrated to the slightly more expensive Nespresso Vertuo Plus XN903840 Coffee Machine by Krups.
Microwaves
Perfect for warming up leftovers, making porridge, and even cooking pasta!
I have a Samsung 800w microwave, which does everything it should, and looks good too!
Other Kitchen Gadgets
As a keen cook and food blogger, I wouldn't be without my reliable Salter kitchen scales, which I've had for many years and use every single day!
I also have a Breville HotCup in my office, so I'm never too far away from a cup of Pukka herbal tea in my ceramic donut mug!
Last but not least, I must mention my Microplane grater which is perfect for grating parmesan and zesting lemons and limes! Probably my most used kitchen gadget!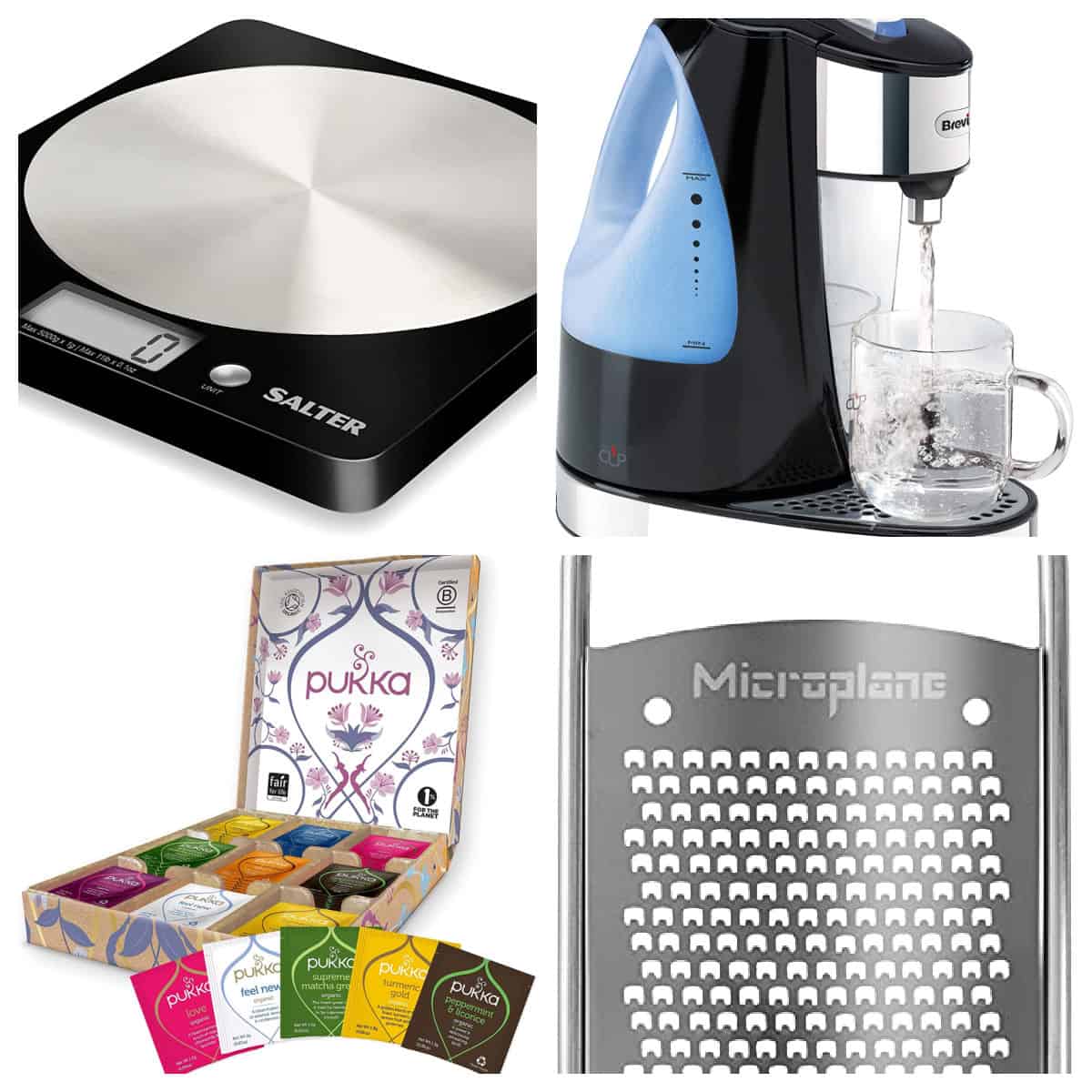 Cooking & dining
Cookware & bakeware
A great starter kit for new bakers is this 8 Piece Bakeware Set which includes a muffin tray, oven tray, cake pan, loaf pan & spring form Cake Tin!
This large saucepan, frying pan, and oven-proof shallow casserole are all tried and tested by me in the Effortless Foodie kitchen, but if your budget can stretch (a lot) further, then I thoroughly recommend a Le Creuset Signature enameled cast iron shallow casserole dish (the price is a bit eye watering!).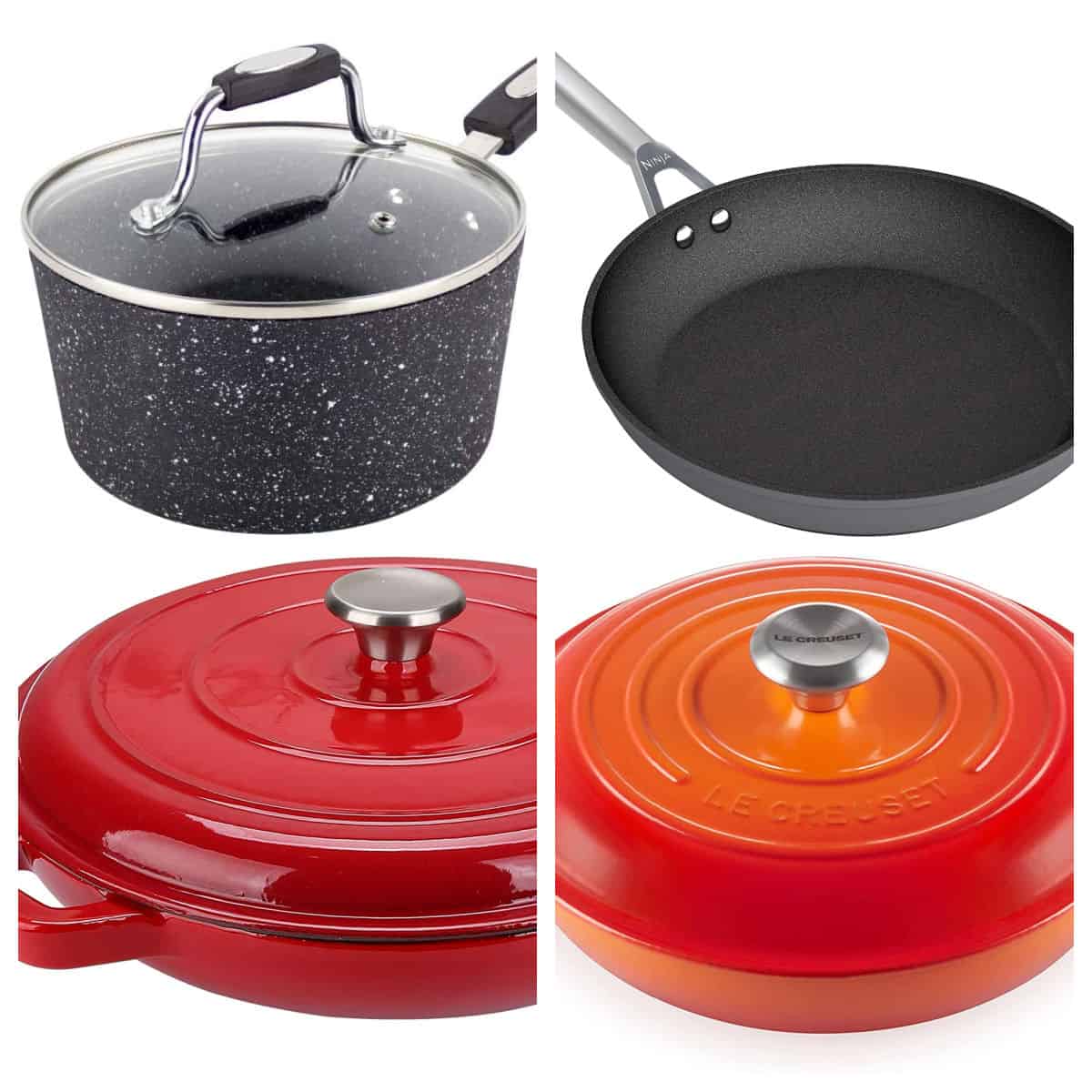 Tableware
My treat on a Friday night is to sit down with a glass of my favourite white wine (Petit Chablis) and a cheeseboard with all of my favourite cornish cheeses, red onion chutney, and crackers (Peter's Yard sourdough crackers are the best)!
I love my Acacia Wood Cheese Plate. You'll see it in a lot of my blogging photos too, as it doubles up as a nice presentation board for a whole variety of food!
My favourite wine glasses are from Dartington Crystal, which is based just up the road from me in North Devon, but if we're having fizz, I bring out these quirky champagne flutes!
My husband is partial to a G&T every now and then, and we love these stemless gin glasses, which easily balance on the arm of the sofa without falling off!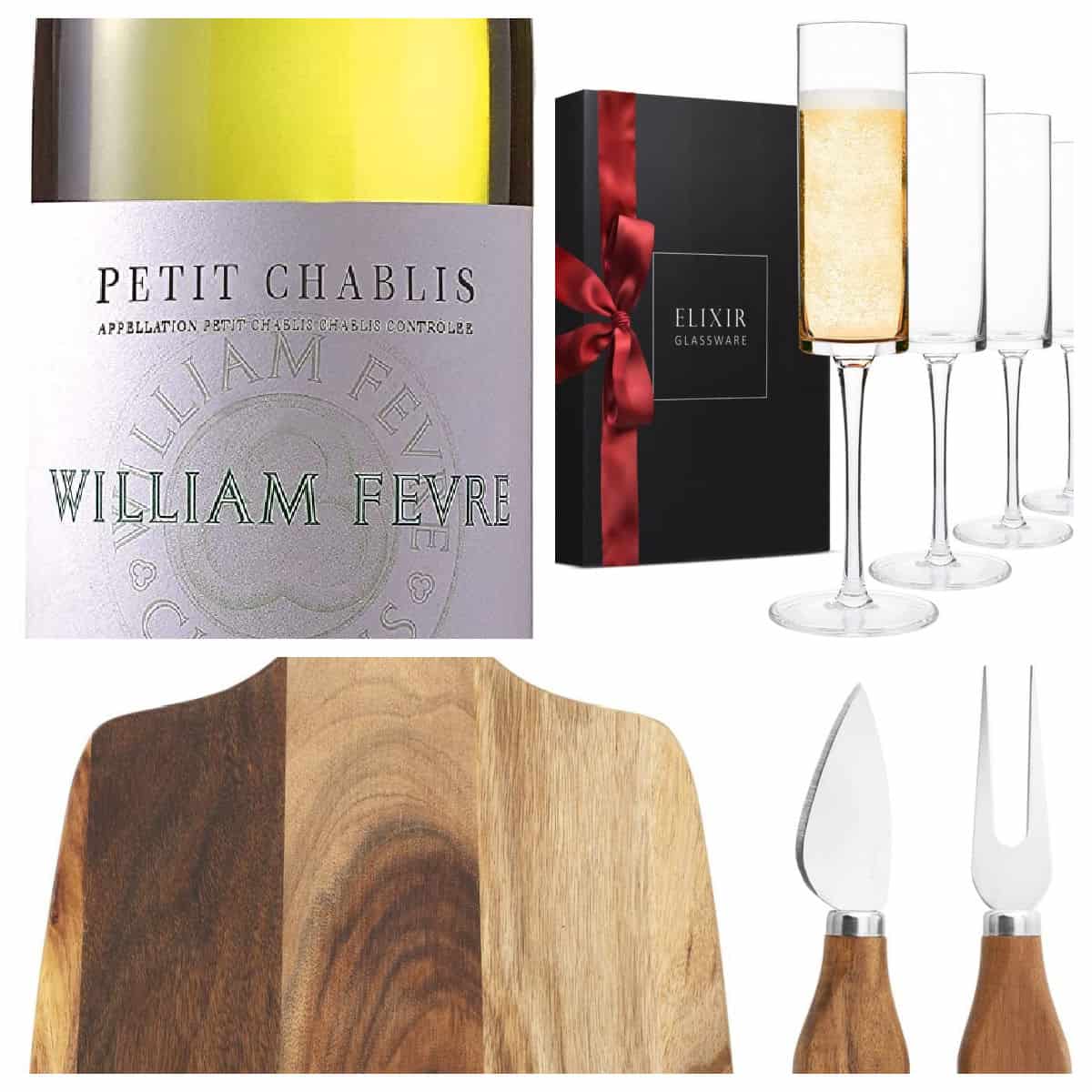 Kitchen Storage & Organisation
I'm a bit of an organisation freak so I absolutely love these Chef's Path airtight food storage containers which are great for flour, cereal, dried fruit, sugar, and many more things!
I have two fridges, but they are always chock a block full of food. I've found this fridge organiser set really useful for maximising the space I have, and also keeping certain foods contained in individual boxes, like cheese, yogurts, and fresh fruit.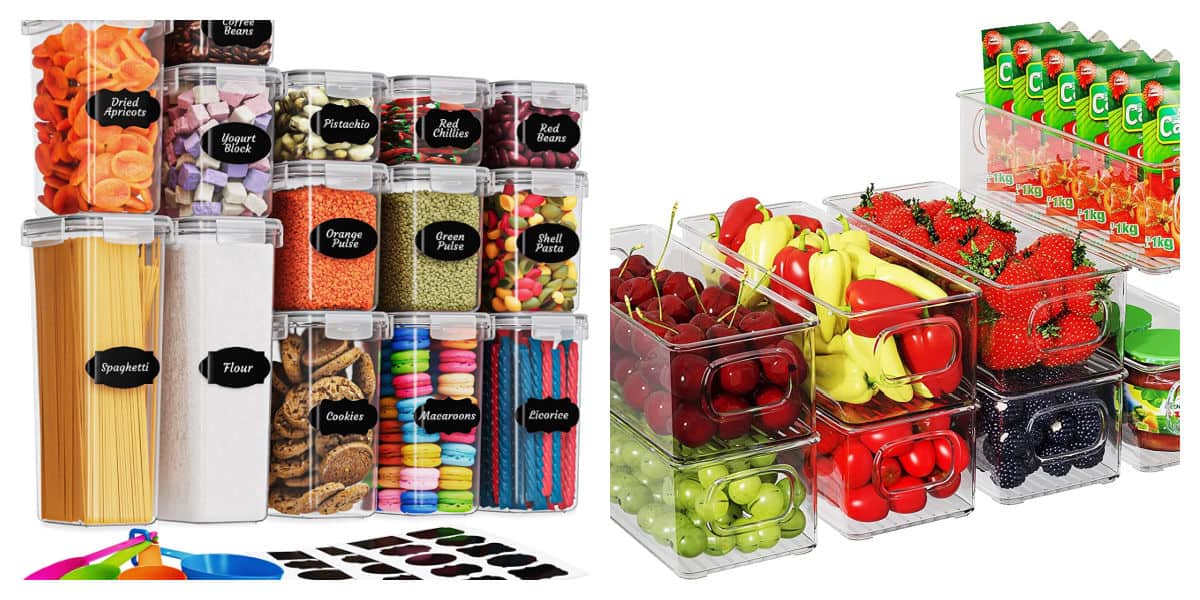 Luxury food and drink gifts under £100
I do Dry January every year, and I love a bottle of Seedlip Spice 94, which mixes nicely with tonic water or soda. It's also nice to be able to offer something 'grown up' for drivers over the Christmas festivities
My favourite reasonably priced fizz is Nyetimber Demi Sec Non Vintage Sparkling Wine, and for Gin, as I'm Cornish, I can't look past Tarquins Cornish Dry Gin of course!
Moving onto chocolate and I love this Hotel Chocolat Sleekster selection box where I can enjoy classics such as Champagne Truffle (made with real Champagne), juicy Cherry Deluxe, and super-smooth Mousse au Chocolat, alongside creamy Eton Mess, crunchy Florentine Isabelle, and authentically tangy Raspberry Smoothie. The perfect gift for someone special.
The kids, on the other hand, much prefer tucking into their Kinder Bueno chocolate hampers on Christmas morning!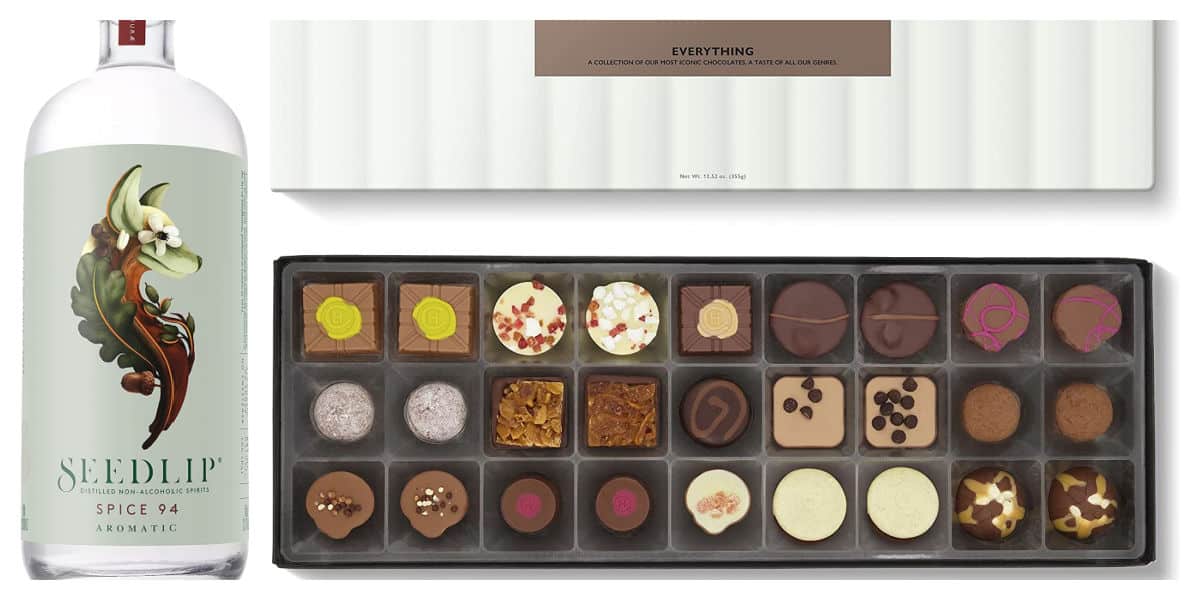 Gifts for food bloggers
I love a journal for writing out my to-do lists and planning my recipes, and this My Blogging Journal notebook is just perfect for organising and planning!
For more Christmas gift ideas for food bloggers specifically, take a look at my food blogger resources page, where you will find lots of ideas!