Are you a new food blogger, or interested in starting a food blog?
Check out my top 7 blogging resources that helped me grow my own food blog from 0 to 350k sessions/month in just 2 years!
Disclosure: This page contains affiliate links meaning I earn a commission if you use those links. I only recommend brands I use and trust.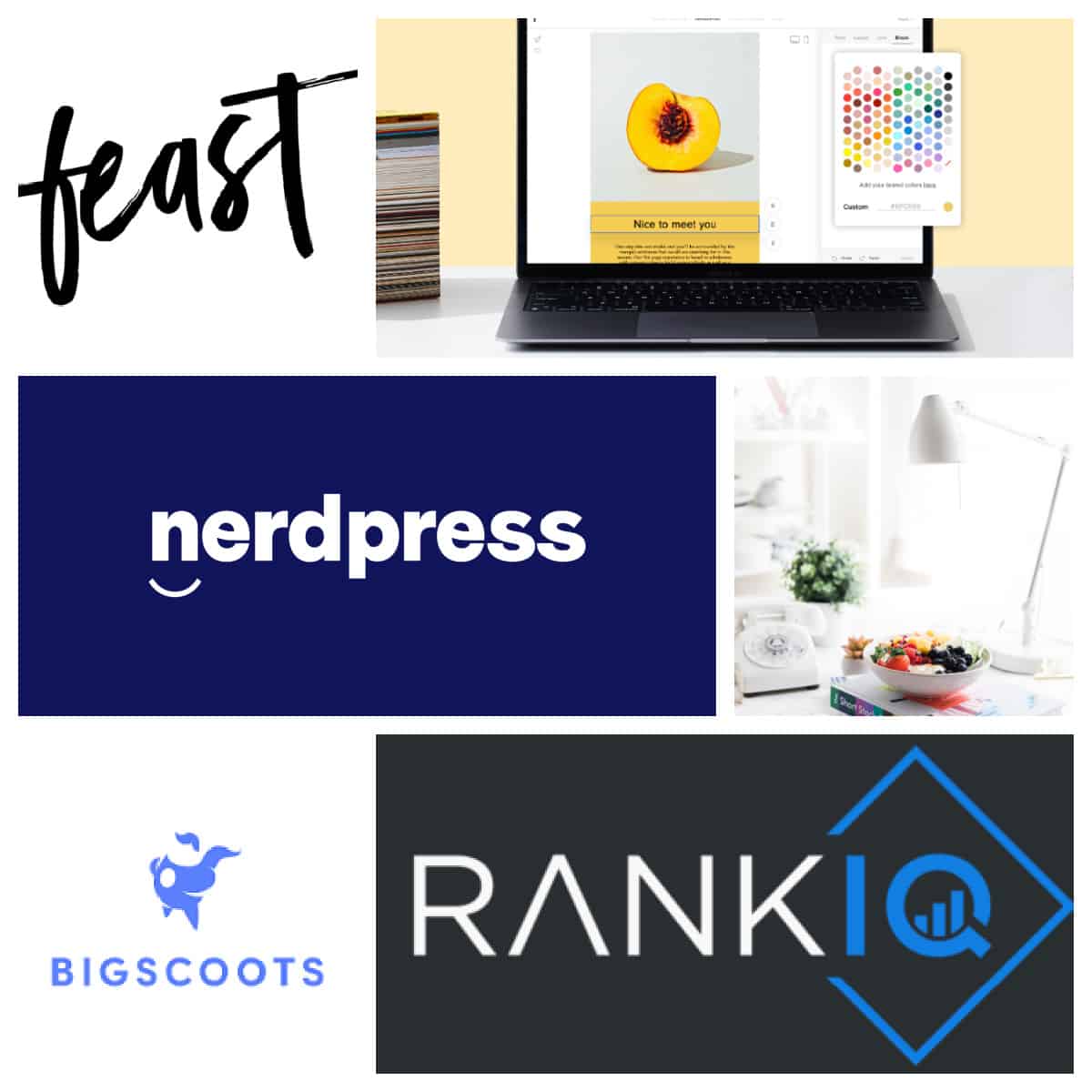 Jump to:
Best Web Host
Web hosting is the process of renting or buying space to house a website on the World Wide Web. If you're planning on creating an online presence (like a food blog), reliable web hosting is essential. There are literally hundreds of web hosts available today providing thousands of varieties of web hosting services, and while there are many options, a self-hosted WordPress site is easily my top recommendation.
The host I use and recommend is Bigscoots, with superior customer service (their response times are super quick!), as well as free site migration.
My site speed increased dramatically when I moved from Siteground to Bigscoots, and the uptime is excellent (99.99%)!
Plans start from $34.95/month for fully managed hosting.
Feast Plugin
Feast plugin completely replaces your theme setup with a rewritten modern standard, built not just around aesthetics but also SEO, page speed (it's great for core web vitals), user experience, and accessibility.
You can think of the plugin as a brand new theme (minus the styling), but instead of falling behind on updates, your site is continually updated to meet modern best practices.
This lets you spend less time updating and maintaining your site, so that you can spend more time on creating content and giving your readers what they want.
Feast currently costs $249/ year.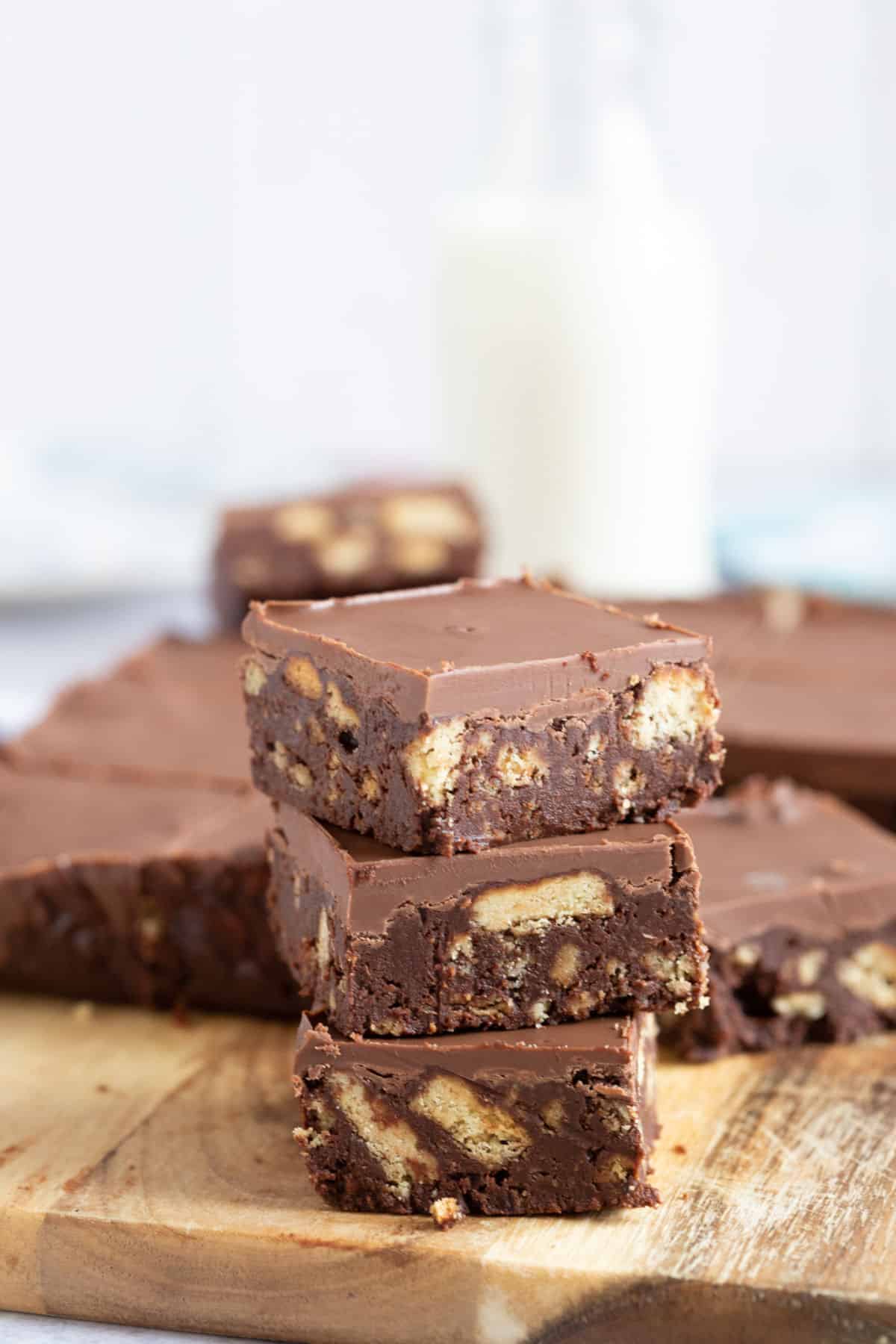 Best Newsletter Software
You may be wondering about my email marketing secret weapon! Flodesk is the answer!
Flodesk is the fastest-growing email marketing platform helping small business owners like myself, design emails people love to get. From stunning email templates to immersive forms, Flodesk makes it easy for beginners and experts alike to build their email lists, engage their audiences, and convert subscribers into customers.
With Flodesk, members are never penalised for successfully growing their lists. Subscriptions are $38/month for unlimited email sends,
unlimited subscribers, and unlimited access to all features. Get 50% off your first year with my Flodesk referral code.
Best SEO Tool
I love using RankIQ for keyword research. It's designed specifically for bloggers and is a lot more affordable (at $49/month) than other keyword research tools like Semrush and ahrefs.
You can either use the tool to find topic ideas in its library of low competition, high traffic keywords (perfect for new bloggers just getting started), or, you can run your own keywords through the tool to figure out what should be included in your content and blog post title.
I also really like the content optimiser tool that allows me to update old blog posts by telling me how to make them better!
The founder of RankIQ, Brandon Gaille, has a brilliant podcast called The Blogging Millionaire, which is well worth a listen!
Best Recipe Card Plugin
WP Recipe Maker is an easy and user-friendly recipe card plugin that is SEO optimised and recommended by industry experts such as Casey Markee from Mediawyse.
There are lots of templates to choose from and all are fully customisable! The Template Editor allows you to easily make changes like colors and fonts yourself, and also allows web developers to edit the code directly.
I currently have the Pro version which costs £99/year.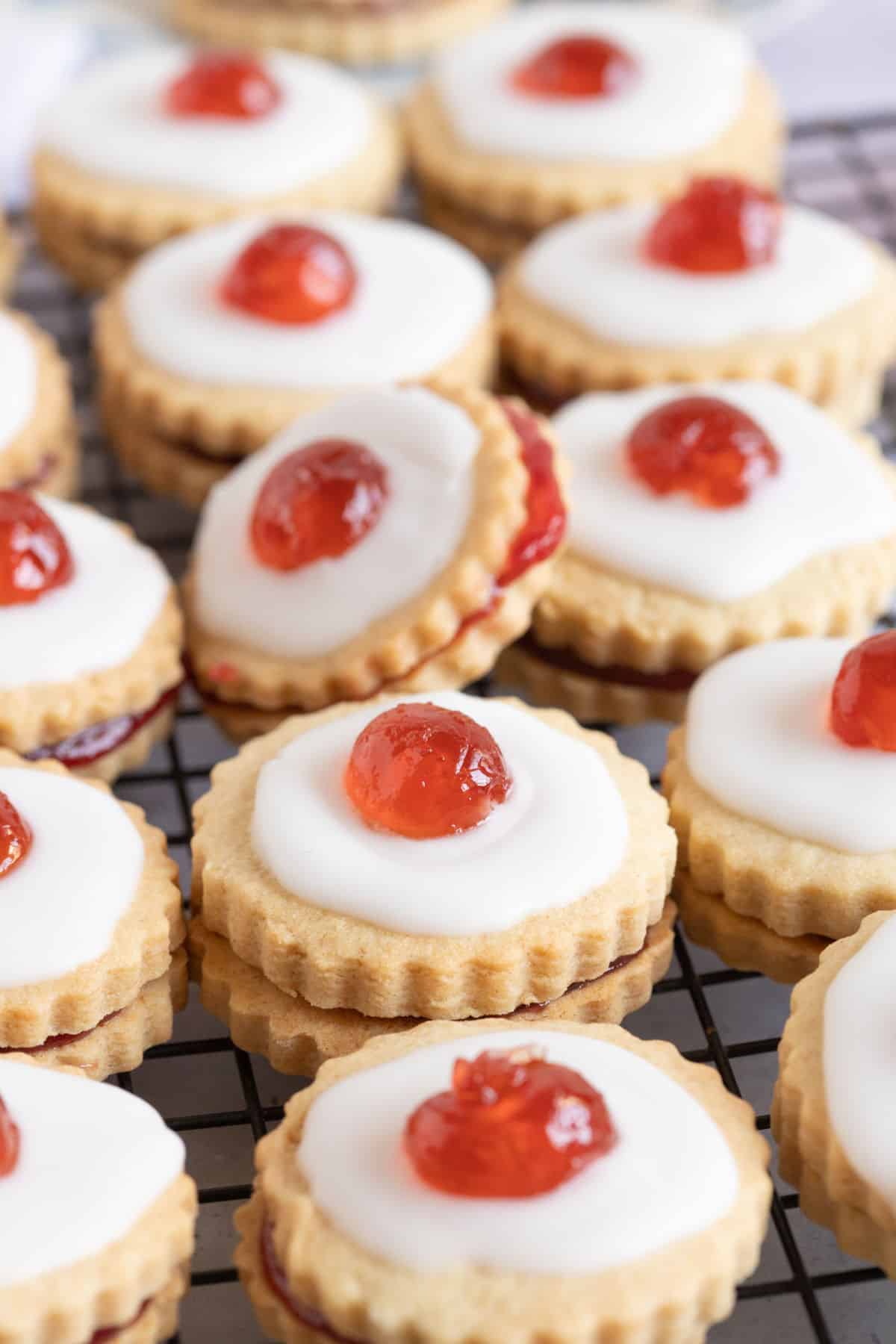 Best Content Management Tool
I use Clariti to organise my portfolio of content and I love it! It connects to your WordPress site, Google Analytics, and Google Search Console and automatically syncs changes to your posts and rankings, so you don't need to manually keep track of every little detail in numerous spreadsheets. It allows you to get a high-level view of your portfolio of content automatically.
It also allows you to create projects with tasks, goals, and due dates. You can then add posts to a project and automatically keep track of how those tasks and projects are helping you move the needle!
Best Wordpress Tech Support
Nerdpress take care of my ongoing tech tasks such as speeding up my website, managing backups, securing my site to keep hackers out, and rolling back the clock if anything does break!
They keep my site up to date, fix any problem caused by updates, monitor my site 24/7, and optimize all of my images (which speeds up my website even more and makes Google very happy!).
There are three tiers of Nerdpress support package! I'm on the Inner Peace plan which costs $389/month. It's my biggest blogging expense by a long way, but gives me complete peace of mind.
More Resources I Love
Photography & Photo Editing
I currently shoot my photos with a Canon 6D Mark II. My two favourite lenses are a Canon 50mm/f.12 lens and a Canon EF 100mm f2.8L Macro IS USM lens, and I use a Vanguard Alta Pro tripod.
I use Adobe Lightroom for photo editing.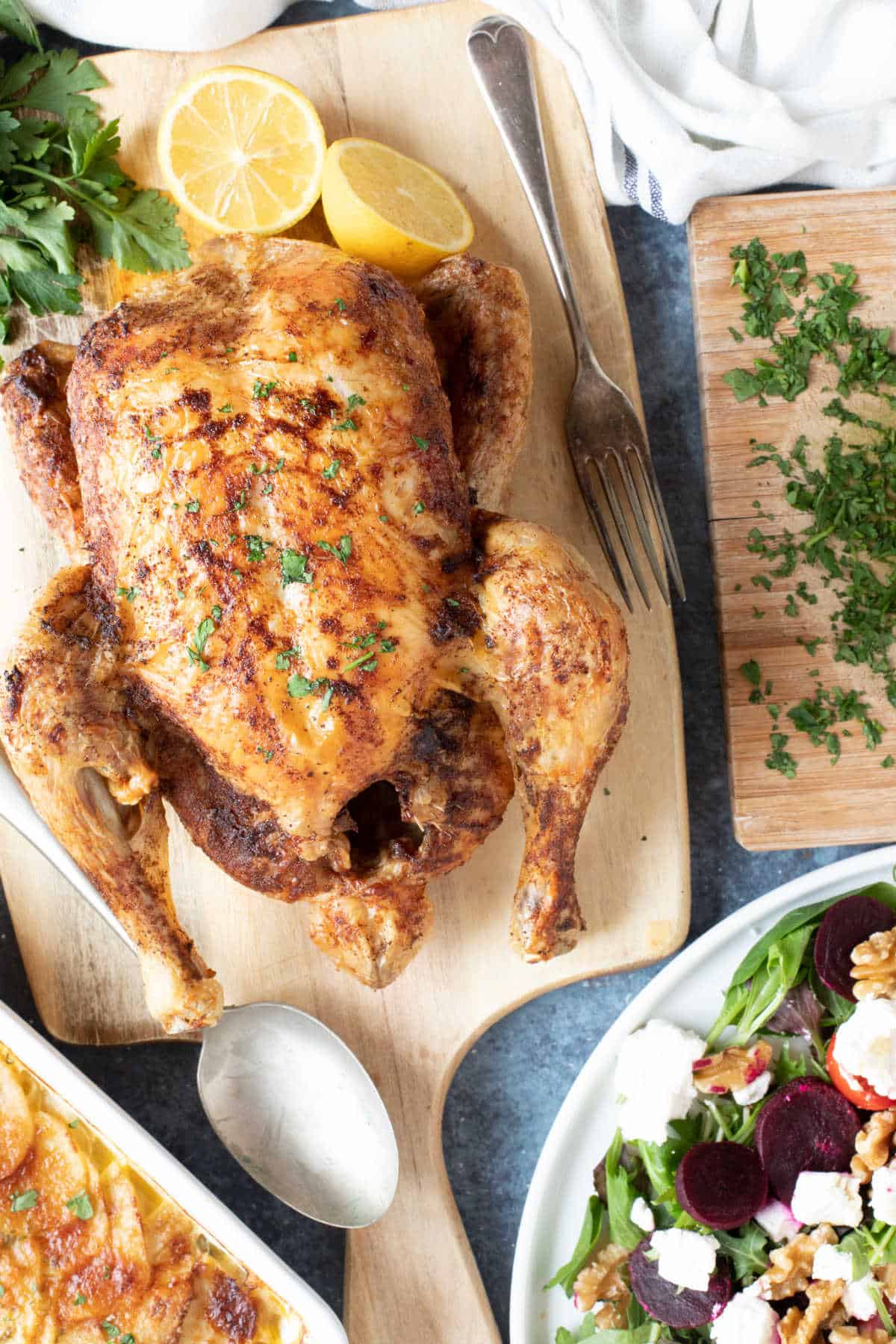 Branding and Design
My friend Hannah over at Limelight Copy & Creative is the genius behind my brand aesthetics! Her mini brand makeover was perfect for me, and helped give Effortless Foodie a fabulous eye-catching brand identity!
Best Social Media Scheduler
I use the CoSchedule Marketing Calendar for scheduling my social media posts on Twitter, Facebook, and Instagram. CoSchedule uses intelligent data to share social media posts at the highest traffic times for each of my social profiles (they are often quite different!). If you set your social message for 'best time', CoSchedule will automatically share the post at the best possible time for that particular profile. You can also share posts at specific times too, to coincide with a blog post going live, for example, which can be many weeks (and even months) into the future (handy if you're going on holiday!).
What I love the most though, is the Requeue tool! Every time I create a new social media message, I can choose to add it to my ReQueue (I currently have an evergreen ReQueue and a Christmas ReQueue). I then set the ReQueue function to reshare all of my old social media messages, as if they were brand new. It saves me hours and hours a week (they kindly send me a weekly email to tell me how much time I've saved!), and means I can share to social media much more often than if I was trying to do it all manually.
Best Podcasts for Food Blogs
My favourite podcasts;
Food Blogger Pro
Eat Blog Talk
The Smart Passive Income
Eat, Capture, Share
Do You Even Blog?
The Blogging Millionnaire
Income School
Niche Pursuits
Banking and Accounts
The majority of my income is in $USD, so I use a Wise bank account to receive and transfer my income into £GBP. Transfer fees are a lot lower than Paypal!
Are there any other resources you would like me to share?