It's pure comfort food in a bowl, that's for sure, but have you ever wondered what to serve with gnocchi, other than tomato sauce and a good grating of Parmesan cheese?
I've got 31 easy ideas for side dishes and sauces that will turn a humble plate of gnocchi into a main course for busy weeknights, when your family needs filling food, fast!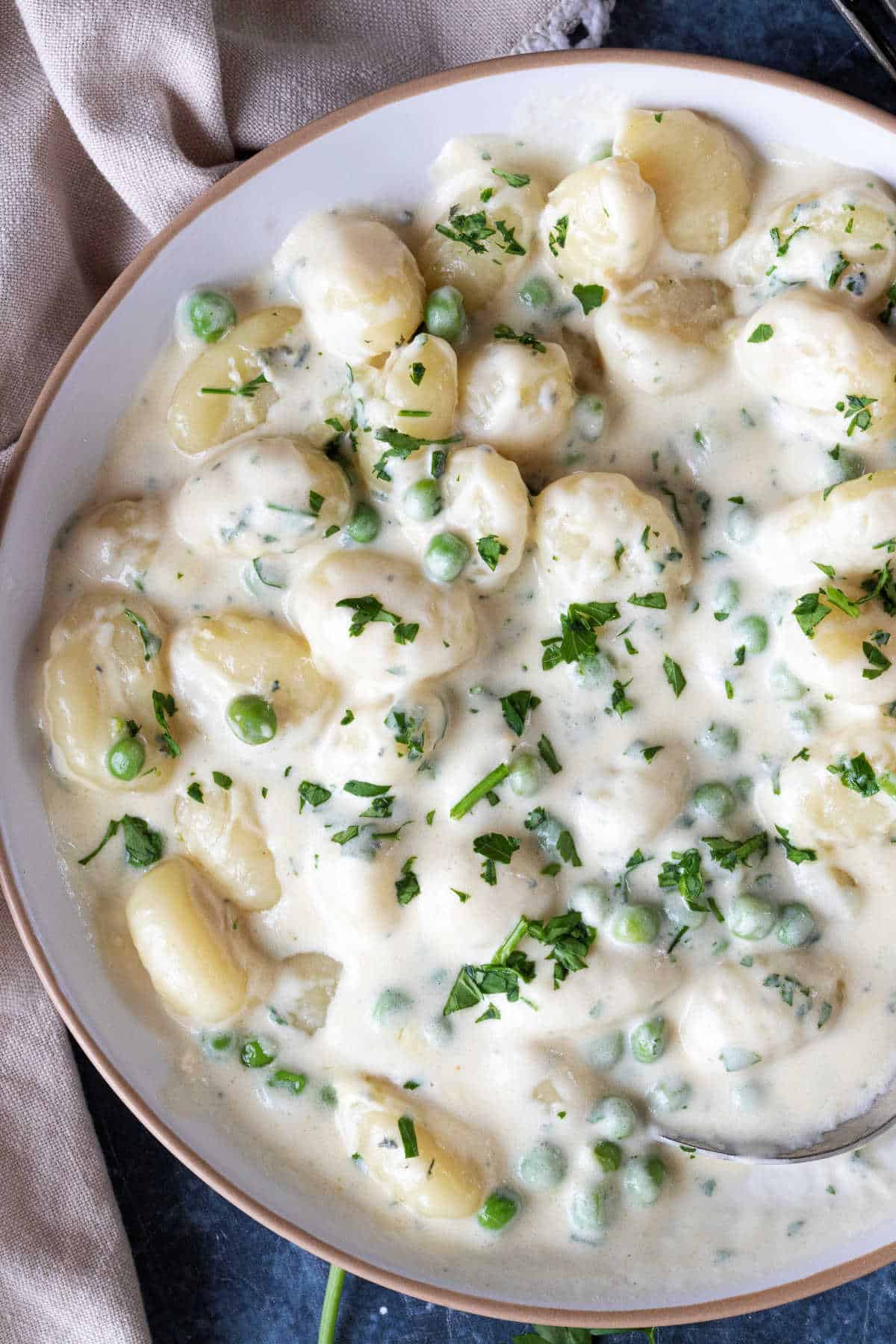 Although homemade gnocchi is wonderful, I'm all for ease, so I always have a couple of packets of shelf-stable gnocchi in my cupboard, ready to pull out for quick and easy dinners!
My personal preference is to serve gnocchi with a sauce such as this creamy blue cheese sauce, adding in things like mushrooms, bacon, spinach, and walnuts!
Another favorite, and something a bit different, is air fryer gnocchi, which gives you a vehicle for serving many more side dishes with it, including leftover ragu, bolognese, and stews!
Jump to:
Sauces to serve with gnocchi
From creamy mushroom sauce, to tomato marinara sauce, and lots of gnocchi sauces in between, including béchamel sauce, brown butter sauce, and even garlic butter sauce, they all have one thing in common, which is they all work great with these small pillowy Italian dumplings!
Here are some of my personal favorites!
Vegetable sides to serve with gnocchi
Vegetable sides help turn gnocchi into a main dish! From Garlic Parmesan green beans, to fresh broccoli, to roasted red peppers, and even brussels sprouts. Every one of these vegetable side dishes are perfect with pillowy tender potato gnocchi!
Chicken, meat and fish sides
A selection of chicken, meat and fish dishes that pair well with potato gnocchi.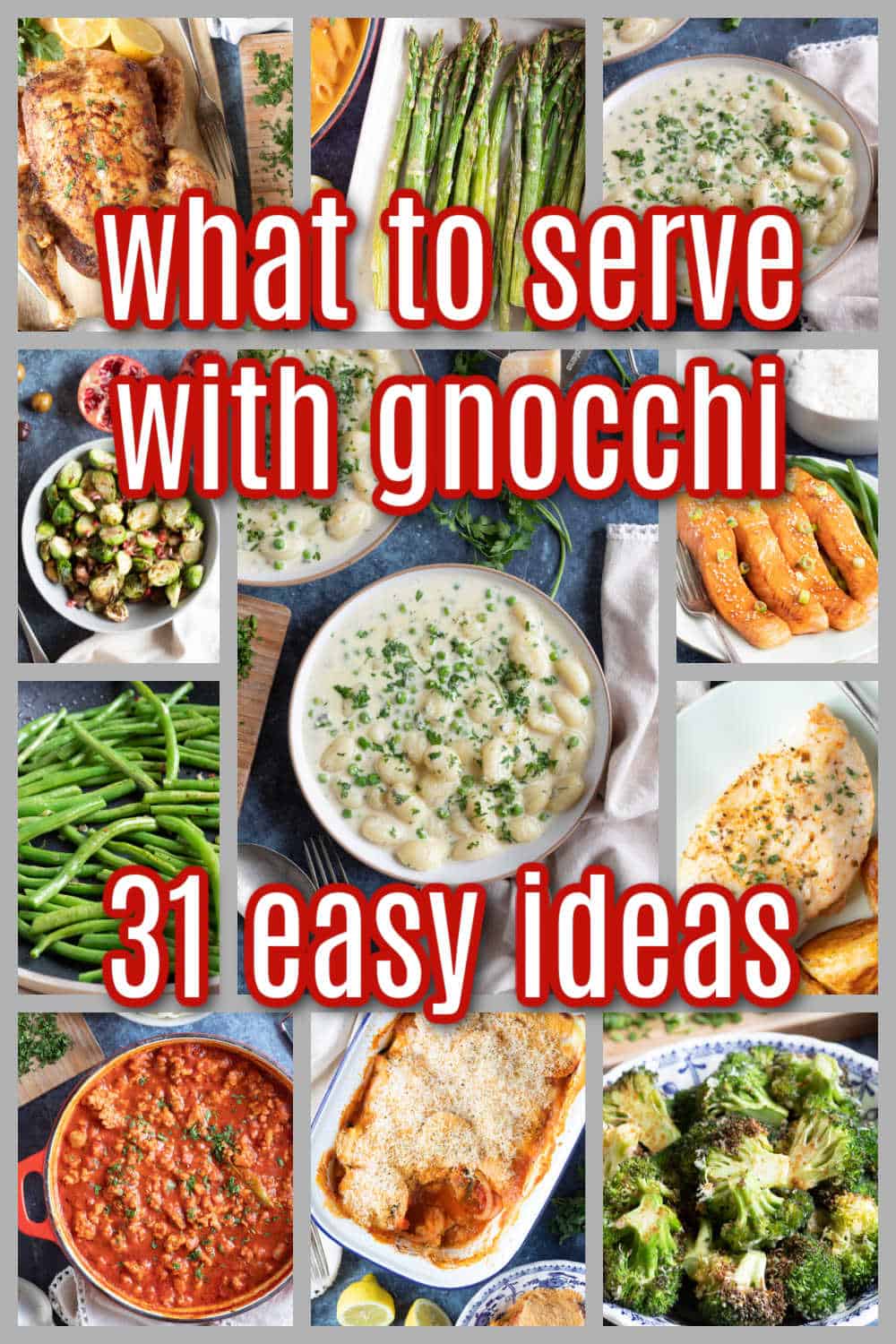 Don't forget to subscribe to the newsletter to stay up to date with what's cooking in the Effortless Foodie kitchen! You can also follow me on Facebook, Twitter, and Instagram too!