Pancakes are the quintessential weekend breakfast, particularly on relaxed Sunday mornings.
I always turn to my trusted and easy buttermilk pancake recipe, but what are the best toppings to serve? Read on for 12+ of the best toppings to serve with pancakes!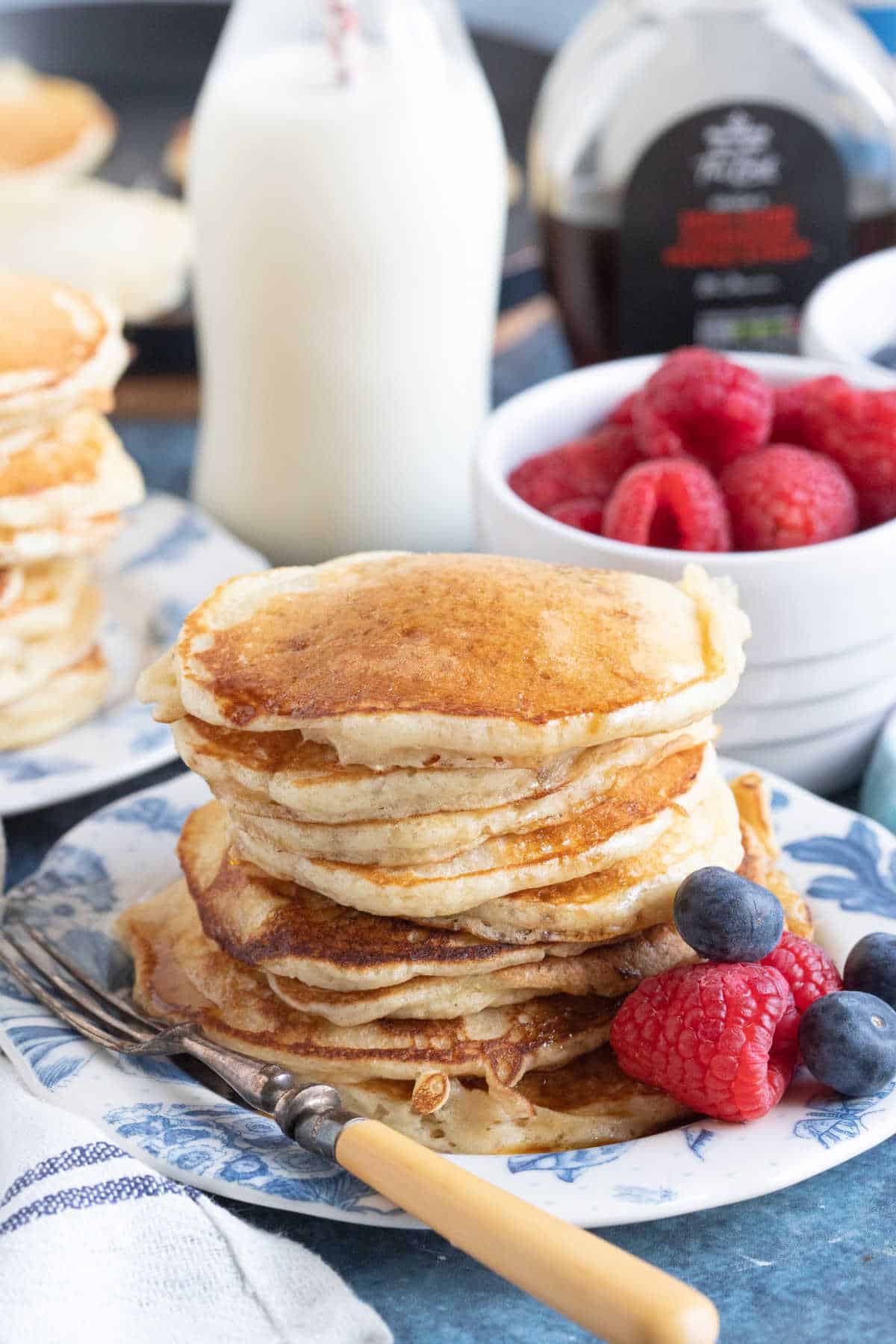 Whether it's for a special occasion, pancake day (Shrove Tuesday), or just a lazy weekend breakfast, serving pancakes to your family will always get you in their good books!
I use buttermilk in my usual pancake batter to ensure my American style pancakes are light and fluffy, but sometimes I prefer to serve thin crepes, especially on pancake day!
Jump to:
Best Pancake Recipes
Before we discuss what to put on top of your pancakes, here are my three favourite pancake recipes that work every time!
I also like these almond milk pancakes and cornmeal pancakes for people on special diets.
FAQs on Pancakes
What to serve with pancakes
Some of the best pancake toppings!
Golden Syrup or Maple Syrup
Lemon Juice
White or Brown Sugar
Chocolate Chips
Peanut Butter
Fresh Berries
Banana Slices
Greek Yogurt
Fruit Compote
Blueberry Syrup
Sour Cream
Fresh Blueberries
Strawberry Syrup
Orange Zest
Dulce de leche
Ice Cream
Toffee Sauce
Fruit Curds
Bacon
Sausages
Pancake Topping Recipes
What toppings do you serve on your pancakes?