There's nothing quite as comforting as a roast beef dinner on a Sunday! It's certainly a family favourite here!
The roast beef recipe I always turn to is my juicy roast beef made in the slow cooker! But what do you serve alongside this classic comfort food? Read on for 20+ of the best side dishes to serve with roast beef!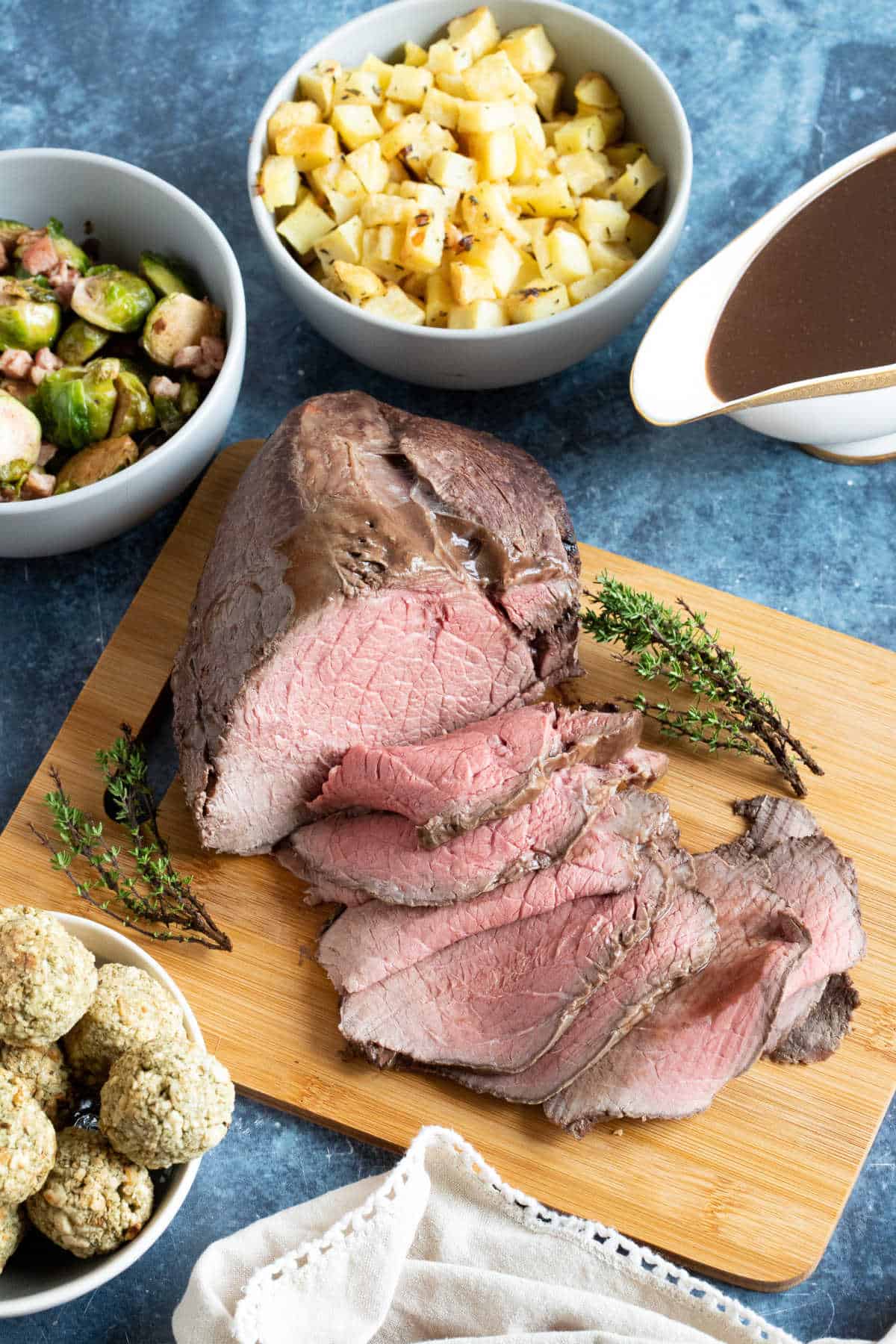 Jump to:
FAQs about roast beef
Before we dive into the tasty side dishes to serve with roast beef, let's discuss some frequently asked questions!
20+ favourite side dishes to serve with roast beef
We've got a selection of easy side dishes that go perfectly with roast beef, ranging from potato dishes to vegetables, and even some salads!
Potato sides for roast beef
The classic way to serve roast beef is with crispy roast potatoes! But there are plenty of other options too, ranging from air fryer potato dishes to creamy mashed potatoes!
We mustn't forget the classic roast beef accompaniment of Yorkshire puddings either!
Vegetable sides
A huge selection of tasty vegetable side dishes ranging from Brussels sprouts, to green beans, and even butternut squash!
Sauces, stuffings and gravy
What to do with leftover roast beef?
If you have leftovers, you might like to try these easy leftover roast beef recipes!