It's that time of year again - time to start planning for Christmas dinner! I know how stressful it can feel to think about cooking such a huge meal for friends and family.
There are so many dishes to prepare, timings to coordinate, and details to keep track of. But never fear - I'm here to take the stress out of Christmas dinner with my Fuss Free Christmas Dinner Menu for 2023.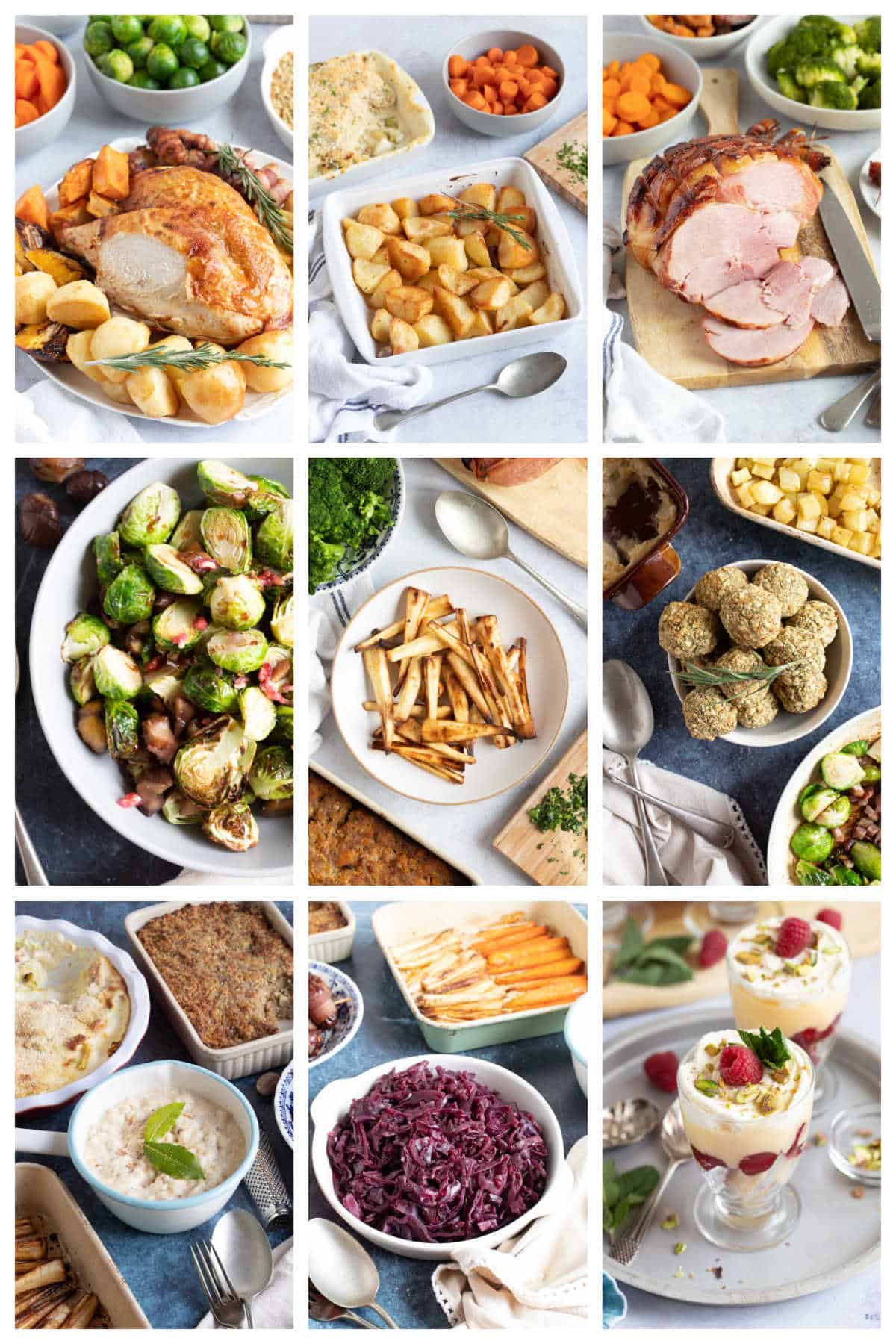 This menu has everything you need to wow your guests this festive season.
I've also recommended a few air fryer and slow cooker adaptations of my top festive recipes to assist in freeing up oven space on the big day.
From the main turkey roast to delicious sides and desserts, I've carefully selected Christmas recipes that are easy to make in advance or can be thrown together quickly on the big day.
Jump to:
Christmas Day Starters
Christmas Dinner
Make Ahead
These recipes can be made up to 3 months in advance and frozen!
Cook on the day
For 2-4 guests
For up to 8 guests
Feed a crowd
Easy Christmas sides
Christmas Desserts
Festive Bakes
Leftovers Recipes
Top tips for success!
Here are some top tips for preparing Christmas dinner:
Advance Preparation: The key to a successful Christmas dinner is in the preparation. Do as much prep work as you can ahead of time.
Defrost Properly: Ensure you allow ample time for defrosting any frozen items, especially joints of meat.
Organise Kitchenware: Organise all your serving dishes, plates, cutlery, glasses, candles, and crackers the night before. This helps avoid any last-minute searches.
Food Delivery Options: Consider booking a supermarket delivery or click and collect order. Using disposable tin foil containers can also be a huge time-saver and reduce the amount of washing up.
Enjoy the Day: Most importantly, ensure you enjoy yourself. If you find the preparations overwhelming, there's no harm in opting for ready-made dishes.