I don't know about you, but my kids are always STARVING hungry when they get home from school! This handy after school snacks roundup will give you new inspiration for that awkward in-between time between the end of school and dinner.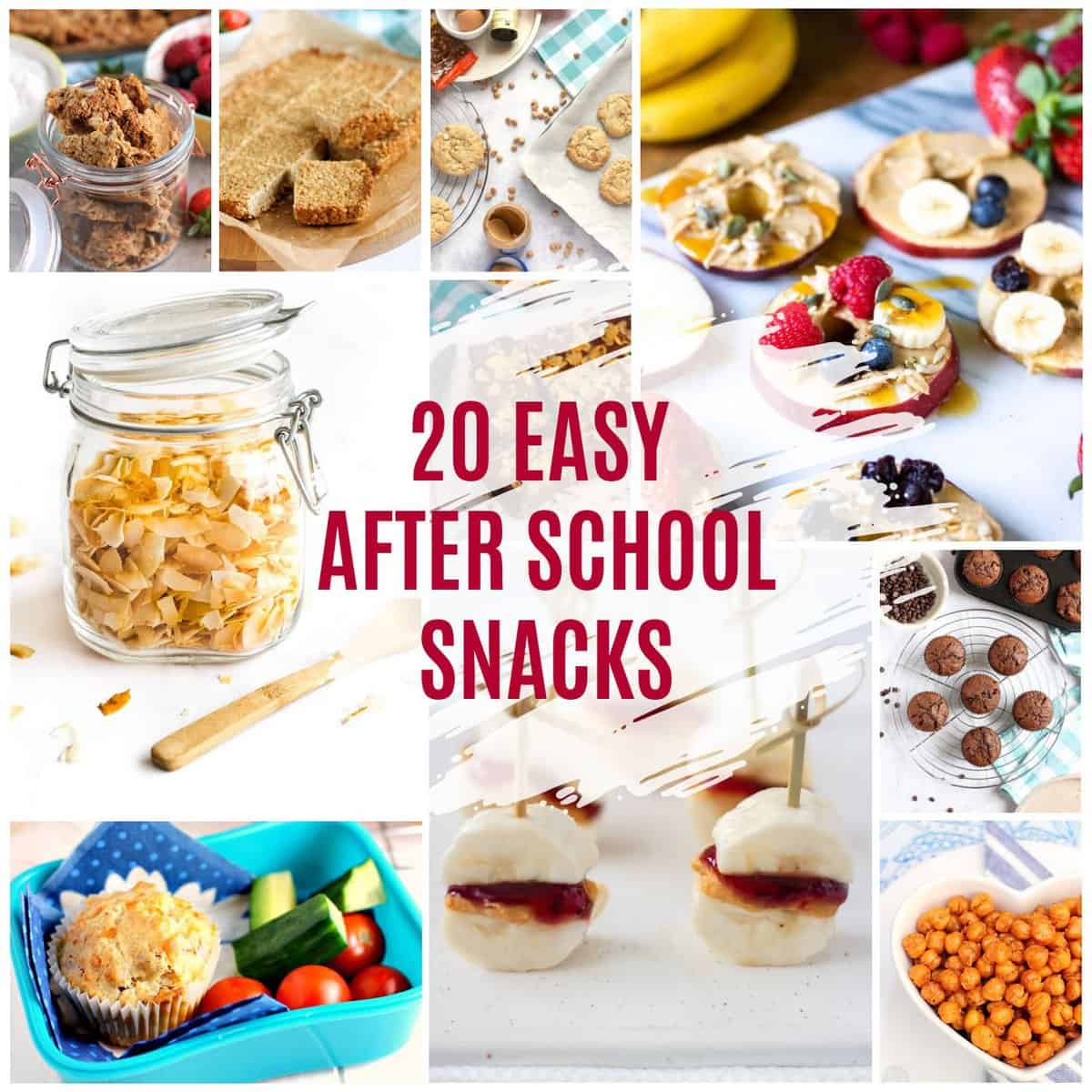 The majority of these after school snack recipes are healthy (apart from a few Friday treat day options at the bottom), easy and most importantly tasty!
Don't forget you can see all of my after school snack recipes, on my dedicated after school snacks page.
Healthy snacks
Vegan options
Friday treat day
Pin for later!
Don't want to miss a thing?
Follow me on Twitter, Facebook and Instagram, to keep up-to-date with all the latest news from the Effortless Foodie kitchen.
Come over and join the Effortless Foodie VIP Facebook group, where we share recipes, meal planning tips and tricks, and have a good old chat about all things food-related.
If you have a question about this recipe, please get in touch using the form on my contact page, or leave a comment on this post.
Grab your free pantry checklist!
A well-stocked pantry is key to whipping up quick and easy meals, which is an absolute must when you have hungry kids to feed! Download my FREE Pantry Checklist and make sure you have everything on hand, to create delicious, fuss-free family food when time is against you, and the kids are STARVING! You'll also be added to our mailing list to receive new recipes via email as soon as they are published.
#CookBlogShare
I'm linking this up to #CookBlogShare, which this week is hosted by A Strong Coffee