These fuss-free school night dinners are quick and easy to prepare and will take the stress out of cooking on busy weeknights.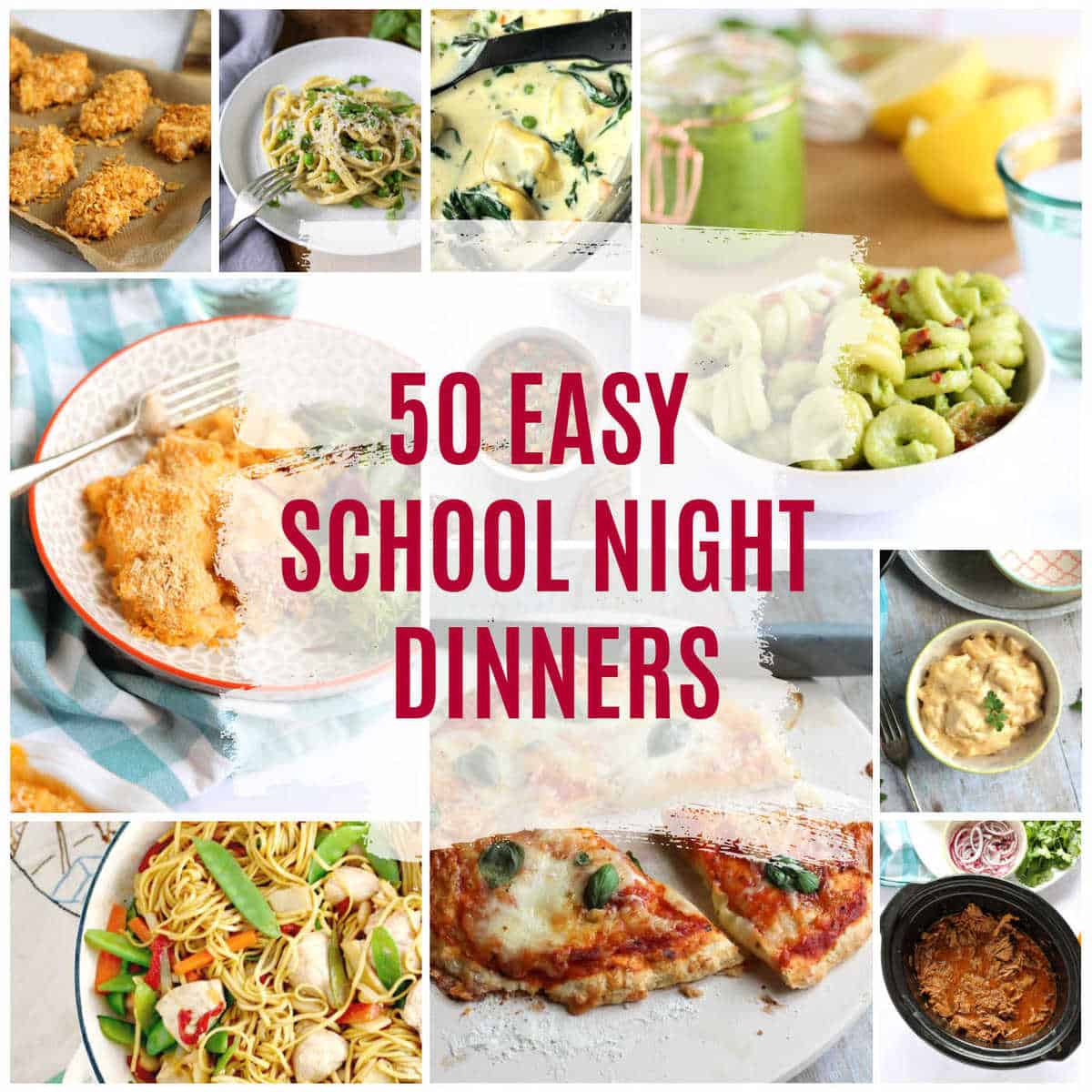 All of the recipes here take under 30 minutes to prepare, meaning you have more time to help with homework, wash uniforms, and walk the dog (if you don't already have a dog, my advice is don't get a dog, it's like another child)!
I've split the recipes into handy categories including pasta dishes, meat feasts, meat-free meals, vegan recipes, slow cooker dinners, and instant pot wonders. I guarantee you'll find plenty of inspiration for school nights here!
Presto Pasta!
These quick and easy pasta recipes will become firm family favourites!
Meat Feasts
A tasty selection of beef, pork, lamb and chicken recipes to try, all with minimal prep time.
Meat-Free Dinners
These recipes are just perfect for Meat Free Monday!
Vegan Meals
All of the recipes in this section are 100% vegan and super tasty!
Slow Cooker Delights
I love my slow cooker (a lot!), and often set it going first thing in the morning, so that when we get in from after school clubs there is a hot and filling meal ready to be served.
Pressure Cooker/Instant Pot
Super fast instant pot recipes to try!